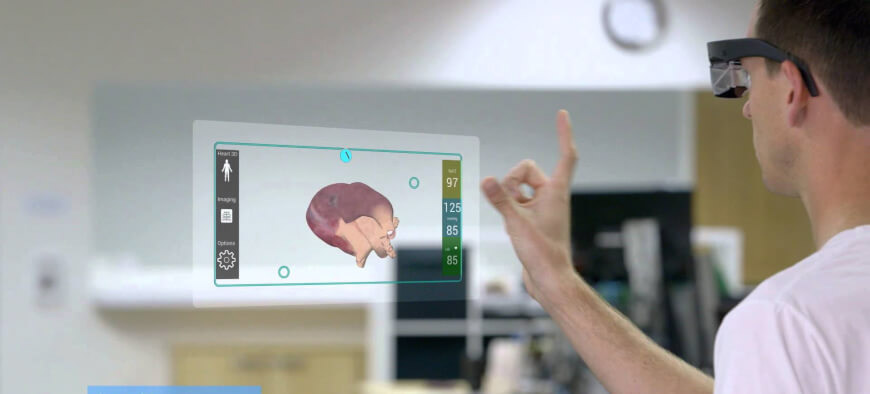 HeARt, Health AR improves clinical data visualization & communication of the medical staff for efficient patient care. 
According to a 2018 poll by Stanford Medicine, most doctors agree that EHR/EMR (electronic medical records), greatly contributes to physician burnout and needs a complete overhaul. Most problems in healthcare derive from poor communication and connectivity. The smart use of technology can help. HeARt is an AR application to improve clinical data visualization and communication, for a safer and more efficient patient care.
The

heARt

 is a Technology Based  
- Clinical case presentation
- Clinical case recording
- Clear understanding and perception of patient profile within short time stipulated.
- Better clinical decision making an create smoother work flow
– Face recognition and patient identification 
– Access of EHR/EMR (electronic medical records) 
– Vital sign detection (heart rate via camera and machine learning) 
– Accessing data with hand gestures 
– Listening to the patient summary with audio 
– Recording of notes via voice and microphone
The

heARt

application offers face recognition with the built-in camera of the Magic Leap to identify the patient and access the clinical data. It also offers detection of vital signs such as heart rate via built-in camera and machine learning right at the patient. The doctor is then able to pull up medical records and listen to the patient summary with integrated audio files while with the patient.
Currently without

heARt,

over 60% devoted to each patient are being spent by doctors separately with the medical records, and an additional about 20% of time talking to the medical staff. The

heARt

application allows the doctor to access the medical records and recording of the medical staff while with the patient and to spend over 80% of the time with the patient.
The use of

heARt

lessens the total hours of work for doctors, adds valuable time at the patient for care, strengthens the doctor-patient relationships and effectively improves inpatient care.
The AR application can also connect with other sensors via Bluetooth to display vital signs and clinical to the doctor.
In addition to the easier work flow, it also offers a more hygienic solution by using hand gestures without touch of any screens of documents, as well as audio to listen to medical staff feedback and voice to record the diagnosis of the doctor.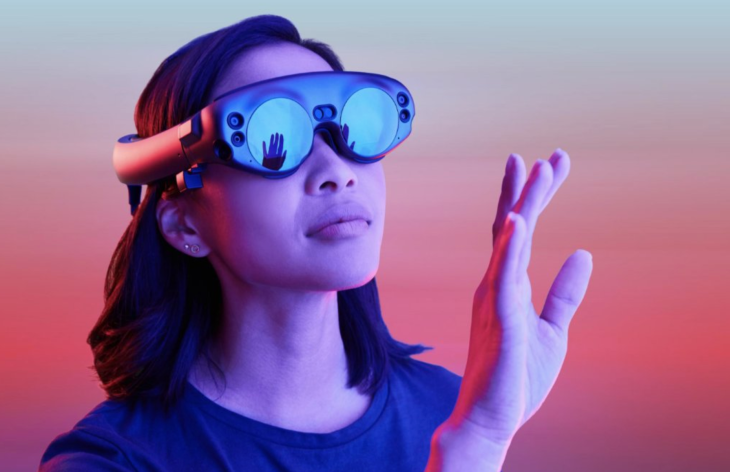 Hannes Bend:

Founder of breathing.ai to personalize screens with biometrics and machine learning, multiple award-winning VR/AR projects with US-research universities and US-county on health, science, art and mindfulness.
Alaa Algargoosh:

Ph.D. Candidate in Architecture | Building Technology & Architectural Acoustics at The University of Michigan | Master of Science in Architecture, Sustainable Architecture at University of Dammam, Saudi Arabia.
Nirali Oza:

Bachelor of Medicine and Bachelor of Surgery, MBBS from the Government Medical College Bhavnagar, Gujarat, India, Certificate in Graphic Design from Shillington School of Graphic Design, NYC, NY, USA.
Matthew Allen Fisher:

WebXR Developer, 3D Modeling Enthusiast, Machine Learning Student, and CEO/Co-founder of Component Entity.
Tushar Purang:

Delhi-based engineer, AR/VR Developer, hackathon enthusiast with a passion for designing and building experimental user interfaces.